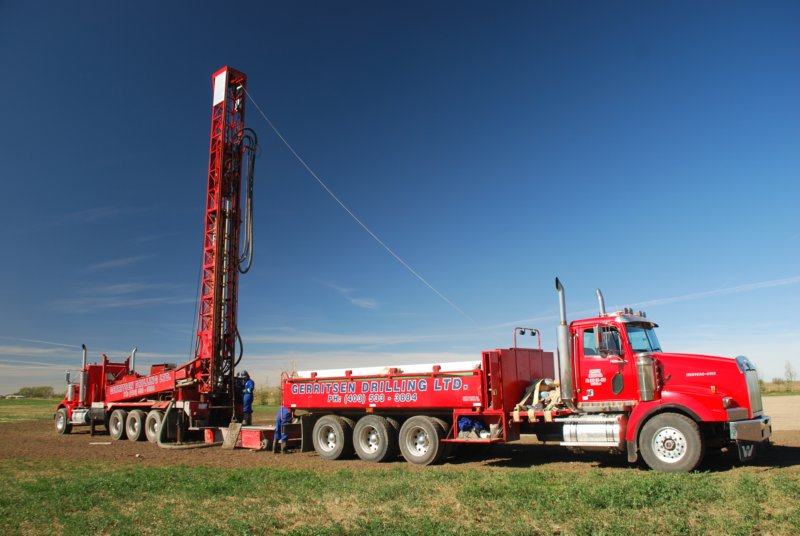 We use the most up to date technology and equipment to construct our wells. All the domestic wells that we drill are constructed using PVC casing to give the most corrosive resistant well possible. Using 6" PVC surface casing with a wall thickness of 3/8 inches and a 4 ½" PVC liner will produce a durable, strong and long lasting well. Grout is pumped up the entire exterior of the surface casing to seal and isolate unwanted water and contaminants. All of the water used for drilling is from potable water sources. We do not use water from lakes, creeks, irrigation canals or dugouts for water well constuction.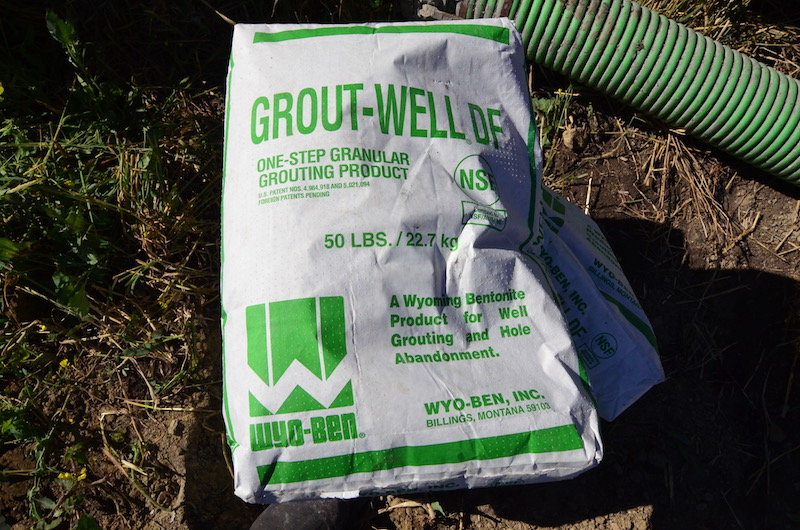 Flexible and pumpable grout is used to completely seal surface casings and stop aquifer intermixing.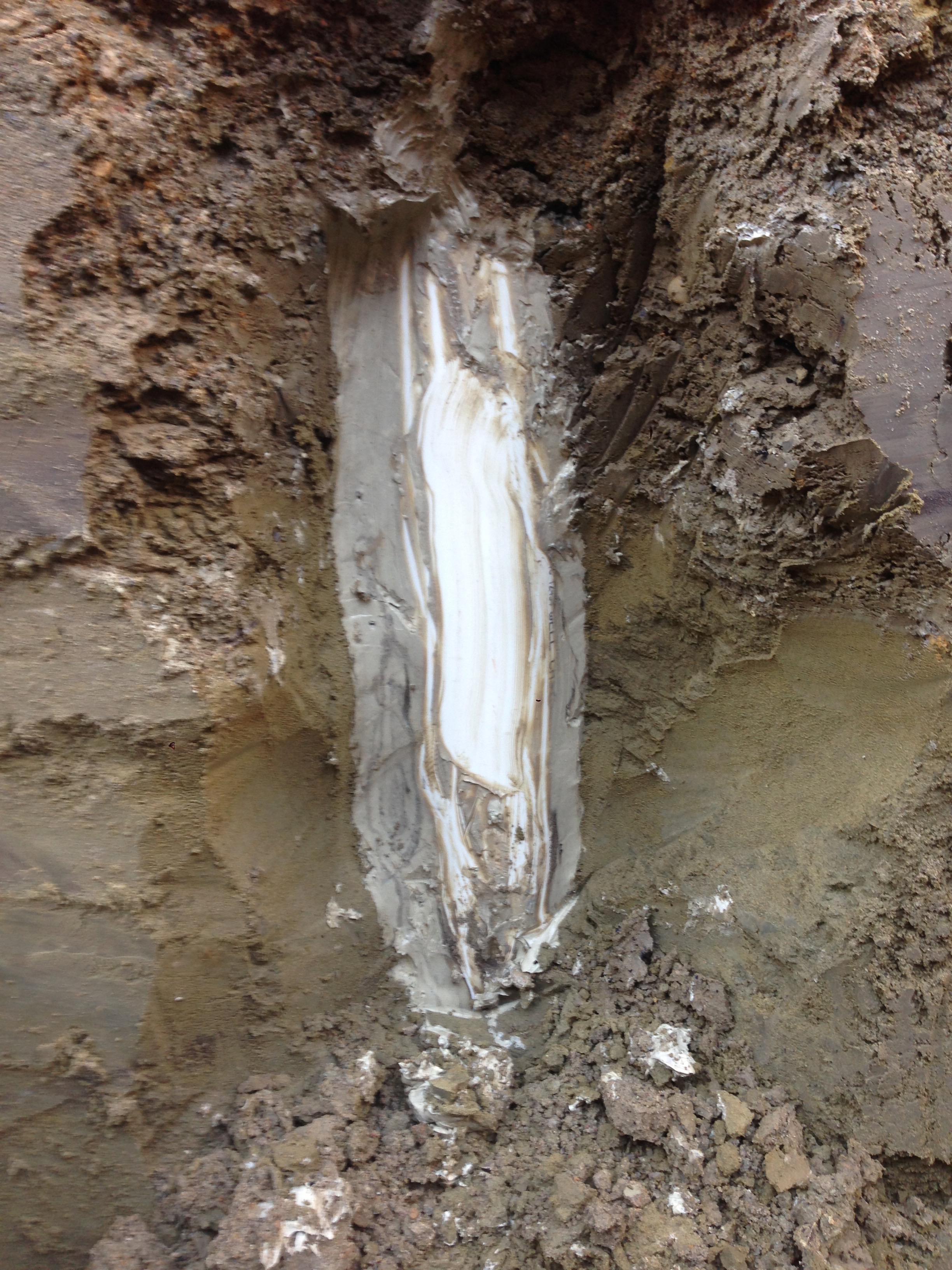 We install PVC surface Casing sealed to the top of the aquifer and grout back the surface.